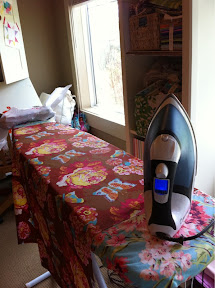 So I spent the weekend ironing and cutting rather than sewing. You see, I couldn't decide what to make my Farmer's Wife quilt (finally decided on Farmdale - thanks to my friend Greta who helped me choose).
Rather than just doing nothing, I ironed and cut for 2 quilts - a solid magic 9 patch and my Lou Lou Thi quilt.
Now just have to sew those up!
And work on my Farmer's Wife quilt ...
L xo